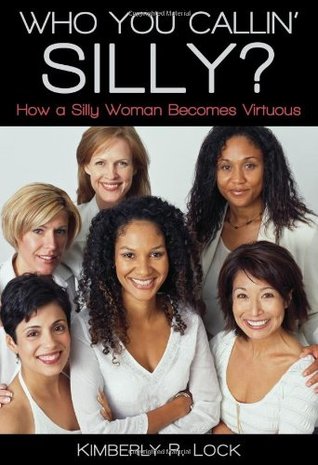 First off – I am NOT the intended audience for this book.  This book, written by the devout wife of a pastor, is directed toward other women of faith and is a guide for how to be a virtuous woman.  The author was aware that I was not the intended audience when she sent the book to me.
I had difficulty with the book right off the bat due to typographical and English construction errors.  The third word on the very first page of the book is incorrect (the word printed is "every" when it should be "ever").  In Chapter 2 (which is page 3), the opening paragraph uses multiple points of view, changing pronouns from "us" and "we" to "you" and back again.  This pretty much sets the tone for what you are in for, as far as a professionally published book goes.
And while typography and English errors drive me crazy in a bound-and-sold book, I can overlook this and just wish the publisher/author had gotten a better editor/proofreader, if the material is engaging.  But for me, this is not particularly engaging.
Again … I am not the target audience for the book.  I am not a woman looking to find validation in my life through Christ.  And I'm not sure I know too many who are.
The book is divided into three parts: a section for single ladies.  A section for married ladies.  And a section for all women.  Essentially all sections say the same thing – how to live your life according to the Bible.
But what I felt was that this book is sets women back a couple of decades.
The movement for equality – to be respected and paid for a job on the same level as men – takes a backseat here.  Constantly, as I read through this, I thought that if I shared this book with my wife (a devout Catholic), she'd have a lot of problems with what the book was suggesting and would want to know why I thought she should read it!
I suspect that the women who like this book are those who don't need it because they are already living this life.  Though they probably also want confirmation that they are living 'right.'
Can Christianity and a living a life of Faith exist in the modern world?  I believe that it can.  But I don't believe this book is helpful.  Instead, this book takes the woman back to the 1940's or 1950's when women were much more subservient.
Looking for a good book?  Who You Callin' Silly? by Kimberly R. Lock is a Bible study for women that puts the modern woman into a role that was much more familiar to women fifty years ago.
I received a free copy of this book from the author in exchange for an honest review.
* * * * * *
Who You Callin' Silly? How a Silly Woman Becomes Virtuous
author: Kimberly R. Lock
publisher: TriMark Press
ISBN13: 9780984956814
paperback, 148 pages