It's time for the year-end wrap-up.  Which books stand out of those that I read and reviewed in 2018?  We'll look at them by genre.
Starting off with Fantasy and Science Fiction…
I read some really great sci-fi/fantasy books in 2018.  Jay Posey is a writer I will keep an eye on and his books are some that I am always eager to read, but none of his books garnered a full five stars from me this year.
Four books rated a full 5 stars: Bannerless by Carrie Vaughn, City of Miracles by Robert Jackson Bennett, City of Blades by Robert Jackson Bennett, and Into the Drowning Deep by Seanan McGuire.
As you would hope, I remember each of these books vividly and it is hard to narrow them down to a favorite. I will label Into the Drowning Deep a favorite in another category and since I can still feel my heart pounding with excitement while reading Robert Jackson Bennett, I think it's easy to say:
The best Science Fiction/Fantasy book of 2018 is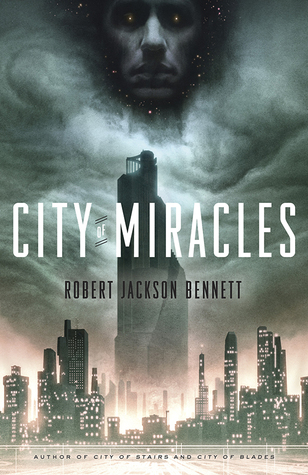 CITY OF MIRACLES by Robert Jackson Bennett
Runners-up:
Bannerless by Carrie Vaughn
City of Blades by Robert Jackson Bennett
Sungrazer by Jay Posey
---
Although I've enjoyed reading mysteries lately, there weren't very many that stood out for me.  Nancy Cole Silverman's Room For Doubt received 4.5 stars and I gave Chris Orcutt's A Real Piece of Work five stars.  Sometimes ratings reflect the mood the reviewer was in when reading the book or writing the review and as I think back on these two books, Silverman's story stands out as much more powerful, even if the writing was a tad smoother with Orcutt which is why
The best mystery book of 2018 is
ROOM FOR DOUBT by Nancy Cole Silverman
Runner-up:
A Real Piece of Work by Chris Orcutt
Death in D Minor by Alexia Gordon
---
In Romance/Erotica only one book receive 4.5 stars, but I think the label of 'romance' was tenuous at best and it's safe to say that no romance/erotica books that I read are deserving of the label "best of" for 2018.
---
While not particularly a western, and not even a finished collection of stories, I enjoyed this book enough to give it my "best of" nod.
The best Western of 2018 is
LOUIS L'AMOUR'S LOST TREASURES VOLUME 1 by Louis L'Amour and Beau L'Amour
---
In Horror/Dark Fantasy one book stands head and shoulders above the rest and it's easy to say:
The best Horror/Dark Fantasy book of 2018 is
INTO THE DROWNING DEEP by Mira Grant
Runner-up:
Strange Weather by Joe Hill
---
I've enjoyed Young Adult books for a long time because this is the age when we can make life-long readers if we can get youngsters reading. My best book here is not your usual YA novel and fortunately for the YA reader there are some really great books out there, such as Dear Evan Hansen, and the Heroine Complex series. I went a slightly different route.
The best Young Adult novel for 2018 is
LOST BOY: THE TRUE STORY OF CAPTAIN HOOK by Christina Henry
Runner-up:
Everton Miles is Stranger Than Me by Philippa Dowding
The Cheerleaders by Kara Thomas
---
I've cut back on my Graphic Novel reading in 2018, but what I did read was generally pretty strong and it's a tough call between my top two reads in the category this year and my first runner-up could easily have taken top choice.
The best Graphic Novel of 2018 is
EAST OF WEST, THE APOCALYPSE: YEAR TWO
Runners-up:
Monk!
Jazz Maynard Vol. 2 The Iceland Trilogy
---
Children's Books are always enjoyed here at Looking For a Good Book and I like recommending them. The category encompasses a wide range of readership.  Sometimes my best children's books are picture books but this year my choice would more likely fall in the Middle School readership. This choice, and the runners-up are all powerful books that deserve a wide readership.
The best Children's Book of 2018 is
WHY THE MONSTER by Sean and Rachel Qitsualik-Tinsley
Runners-up:
Those Who Run in the Sky by Aviaq Johnston
Running on the Roof of the World by Jess Butterworth
Irving Berlin, The Immigrant Boy Who Made America Sing by Nancy Churnin
---
I love reading short stories but they generally aren't received well by a reading public (ask any publisher) so I'm always pleased when I can find a good collection of short stories.  This year my top choice really came out of the blue – an author I was not familiar with prior caught my attention with some powerful stories.
The best collection of Short Fiction for 2018 is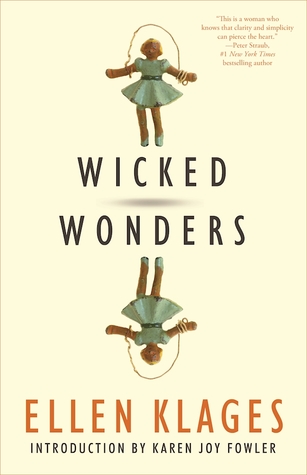 WICKED WONDERS by Ellen Klages
Runner-up:
Konundrum, Selected Prose of Franz Kafka
---
General, or Literary, Fiction is a category in which the story can't really be defined by a special label.  Only one book I read this year that fits the description deserves a "best of" label.
The best General/Literary Fiction of 2018 is
THE CHILBURY LADIES' CHOIR by Jennifer Ryan
---
In the course of writing the reviews for this blog over the past four or five years I've come to realize how much I enjoy non-fiction books – which I would not have guessed when I started this journey.  There were a number of non-fiction books that I really enjoyed in 2018 but it is easy to make this selection.
The best Non-Fiction book of 2018 is
THE VIKINGS: FROM ODIN TO CHRIST by Martyn Whittock and Hannah Whittock
Runners-up:
Looted Beauty by Anthony Amore
Diary of a Beatlemaniac by Patricia Gallo-Stedman
Life is Like a Musical by Tim Federle
---
There were a lot of great books this year, and each of these "best of" selections are quite memorable, which makes it just a little bit difficult to select a Best of the Best. But as I look over this list, the most powerful of emotions come back to me as I recall my journey into this novel which is why I choose
The Best Book of 2018 is
INTO THE DROWNING DEEP by Mira Grant
Let's hope that 2019 proves equally exciting.