I've never done a "re-blog" before but I had made a note on my calendar to reblog this post today. This was one of the better children's picture books I have read and I suspect that I wanted to get the word out for the holiday season. This really is a book worth getting for your little ones.
Looking For a Good Book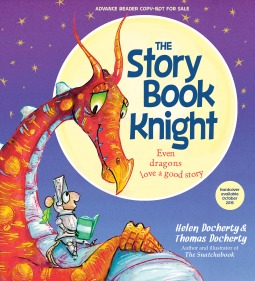 Yes! Yes! Yes!
I am not typically a fan of rhyming children's picture books, and the rhyme here is a little forced at times (read it out loud and you will stumble a bit), but the story is SO sweet and the art so FANTASTIC that I would guarantee that this is a book that will be requested again and again from the children, and fortunately, for the adults reading the book, it shouldn't get too tedious!
This is the story of a young knight (a mouse) named Leo, who would rather read that fight.  His parents think it's a bit odd, since knights are supposed to fight.  So they send Leo off on a mission, hoping that getting him into a little action will help get him away from his books.  There's a dragon in another town and the townspeople need a knight to get rid of the dragon.
View original post 253 more words