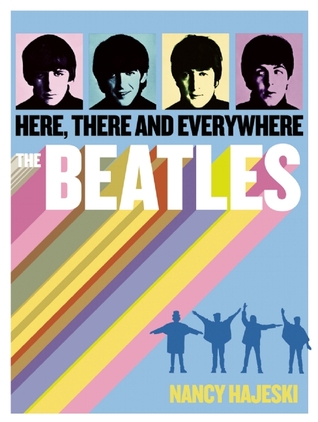 I've read quite a few books on The Beatles lately.  I'm glad to know that their music and their magic is still prompting people to seek out information on these musicians.  This coffee-table-style book is a delightful summary of The Beatles … who they were, how they came to be, how they came to be popular, and what happened to them.
Each of the Beatles' books I've read recently has had its own niche, from a detailed book on the albums and songs, to sociological effects on their influence to a generation.  This particular book would be a summary of their career(s).  A moderately thorough summary, to be sure, but a summary nonetheless.
Because The Beatles, their music, and books about them have been around for a while now, it is hard to say something new.  I'm not well-versed in Beatlemania (I enjoy their music, a lot, but I haven't studied them) but I suspect that once the book is published there will be the ardent fans who've read everything commenting on what's 'accurate' and what's been published and where.  For me, there was a little 'new' information.
I very much enjoyed the chapter on their years in Germany and the strong friendships they had formed at this time (Astrid, Klaus, Jürgen).  Something that was addressed more in this book than any other Beatles book I've read is their philandering.  One would expect that young men, musicians, would have a strong sexual appetite, but I've never heard much about this until now.  We learn a little about the Hamburg red-light district and the different affairs that the men had, despite their marriages at times.  I was not aware (and this is probably because I'm not typically a fan who needs to know every little detail) that Paul had paternity suits against him.  It doesn't surprise me but, as I say, these bits of information have been well swept under the rug as far I am concerned.
The book even covers a chapter on each member of the Beatles after the break-up of the band.  Their successes and failures.  One moment is rather conspicuously missing — the plagiarism lawsuit against Harrison.  With as much detail as Hajeski has managed to include in the book I did expect to get a glimpse at how the lawsuit affected the former Beatle.
The book is filled with photos, making it very attractive as a coffee-table book.  One would have to believe that there aren't too many photos of The Beatles that haven't already seen print somewhere, but it's nice to have them collected and arranged in this format.
My 17-year-old son has become quite a Beatles/McCartney fan and this is just the sort of book that he would find interesting.  Hopefully this book will keep a new generation of music-lovers interested in one of the most famous rock/pop groups tio ever record.
Looking for a good book?  The Beatles: Here, There and Everywhere is a fact and photo filled summary of four young men who, together, became pop culture icons and rock music legends.
* * * * * *
The Beatles: Here, There and Everywhere
author: Nancy Hajeski
publisher: Thunder Bay Press
ISBN: 1626860882
hardcover, 320 pages